Newborn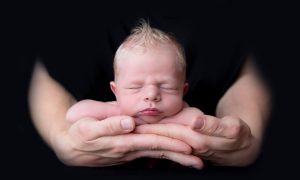 Newborn Session
(Available from birth to 21 days)
This session is specifically designed for the wonderful new arrival in your family. When your baby is born you'll find the first few weeks are an amazing, life changing and truly magical time. As you look at your child, you are at long last able to see your baby's unique features on a face that you have imagined for so long. Welcoming a new member of the family is always an exciting time, whether it's your first, second or even your third child.  A newborn photography session is a once in a lifetime experience as your child will change and grow in the blink of an eye. Capturing these teeny tiny details that will change so quickly is an investment that you will treasure forever. Newborn sessions allow precious features of the hands, toes, lips and other intricate features to be captured forever.
Babies are best photographed in the first 10 days of their new little lives.  They sleep better, they still adopt the scrunchy poses, don't have colic yet (in some cases), and usually haven't started developing baby acne or cradle cap.  At this age most babies are completely oblivious to what's going on around them and most often sleep through the entire session. It is still possible to achieve the newborn poses after this time but babies do tend to be more awake and less curled up, so it is less likely that those newborn poses will be achieved. This is why it is best to photograph your newborn baby within the first two weeks of their life. If you are a c-section mum, we can work something out.  I know that recovery can be slow and painful but trust me when I say all you have to do is turn up and watch your little superstar in their first photoshoot!
When we schedule your session, we will have a conversation about what you are looking for via message, email or over the phone. We will discuss the styles that you love, the session we will have, and we will work with you to capture the type of images you will want to cherish forever. We will have a chat about your preferred poses and colour schemes, and where you are considering displaying your artwork to help me plan your session.
 Our newborn sessions take place within our cosy home studio located in Penysarn, Anglesey. Here, you will have access to my large selection of props, different backdrops, outfits and wraps. it also ensures that we have the perfect lighting and cosy setting for a sleepy and happy baby. 
Your newborn session will last approximately between 90 minutes and upto 3 hours. This ensures we have enough time to pose and take whatever breaks necessary for plenty of cuddles, coos, feeds, and allowing time for prop use, different backdrops, posed photos, change of clothes and use of wraps etc. The time also allows us to ensure we don't have to rush and that baby is settled and soothed. Light refreshments are available but you are more than welcome to bring along a few snacks or entertaining items such as a book or an iPad.
Session fee £45.00
The session includes.
Up to 3hrs Professional Photo Session in our home Studio

Full use of luxury studio props, fabrics and knitwear which are updated regularly

Beanbag, creative and parent and Baby images if you wish.

A private online viewing gallery

Complimentary viewing and ordering session if required.

Digital files, prints, canvases and a range of  special packages are available at extra cost.

Book a Session